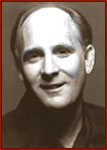 "I did not know Warren hardly at all. I had just seen him sing a few times live for David Foster, and then my friend Claude Gaudette hired him to sing our song "Just A Little Longer". To me it was just a moment of talented people passing in the night, so to speak. But in the short time I knew him and worked with him, I could feel the power of his soul and God given gift. This song is part of a very tragic history. Certainly, I was so sad to hear about Warren's death as he was such a lovely soul blessed with such a golden voice, like an angel. Unfortunately, the man that the voice was inside was not so blessed and not capable of handling the pressure of his lonely life. Even singing obviously couldn't save him from his demons or despair. Then you have my good friend and co-writer of the song Claude Gaudette. He also died 3 years ago at the age of 38 of a heart attack under mysterious circumstances. Everything he left behind in his trail has also been an additional story of tragedy, pain, and woe. This therefore leaves me in the middle with the song, alive and kicking and fighting every day to bring as much goodness into the world as I can. That song and Warren's vocal performance is just one small kernel of goodness we did together one day 7 or 8 years ago." Alan Roy Scott
About Alan Roy Scott...
Alan Roy Scott comes to his current role as creator and chief force behind Music Bridges in all its past, present and future projects and activities from an extensive background in the music industry, particularly as a songwriter and producer. He was a staffwriter/producer for 11 years, first with Love/Zager Productions, an esteemed R&B Production Company based in New York, and then followed by 5 years with Screen Gems-EMI Music and then 5 years with the legendary Jobete Music (Motown) and its famous early Motown songs catalogue. Particulary during his Jobete years, he had a chance to work with some of the Motown greats such as Smokey Robinson, The Temptations and Stevie Wonder. Also during his staff days he had a chance to work extensively on writing songs and music for various films, TV shows, cartoons and learn about that end of the business. Among the many diverse artists who have recorded his songs are: Celion Dion, Luther Vandross, Cyndi Lauper, Gloria Estefan, Starship, Laura Brannigan, Puff Johnson, El Debarge, Roberta Flack, The Allman Brothers, Tiffany, Sheena Easton, The Neville Brothers, Martika, Anne Murray, Pat Benatar, Patti LaBelle, The Pointer Sisters, Rick Springfield, Johnny Mathis, Patti Austin and The Oak Ridge Boys.