While attending Crawford High School in San Diego, Warren shows a great interest in performing music. His first experience performing occurs in 1972 with the band Mankind, in which Warren plays bass, guitar and sings.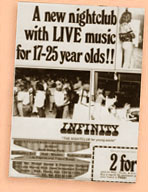 Warren joins many local bands between the 1960's and the 1980's. Emergency Exit is one of them. Guitar player Ed Cook and Warren originally start the band in the mid 1960's with another lead singer by the name of Dave Ballanger, but it doesn't take long to understand that the stage truly belongs to Warren. The final line up is Warren on bass and lead vocals, Ed Cook on lead guitar, Bram Peterson on rhythm guitar, Mike Thompson on keyboards (currently the keyboardist for Don Henley) and Tom Hankla on drums. The music play list is incredibly diverse, with the band playing everything from hard rock to funk, soul or blues. "Exit", as the band is known, has a tremendous following at the Infinity Disco, a very popular hangout for San Diego locals.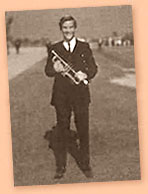 "Jake", as he is called by the family, is also hired in 1979 by country artist Bobbie Gentry to perform as bass player and vocalist in some of her shows in Las Vegas.
Warren also joins a top 40 band called Circles with guitar player Hank Easton. He plays bass and sing backup vocals since the band already have a lead female singer. Their music is varied, but leans toward the pop style.
Warren is a skilled and proficient rock bass player and plays a lot of trio gigs from rock & roll to jazz with guitar player (and Warren's best friend) Brian Price. They work at the Turquoise Lounge in San Diego for years - a rock & roll bar which is an immensely popular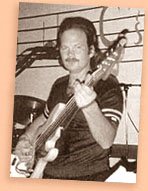 hangout at the time. Their trio, first called Status, later chooses the monniker 3D. This is one of the last bands where Warren pulls double-duty as bass player as well as vocalist.
Warren also works with Most Valuable Players (MVP) and Flight Seven. These bands are part of the late 80's San Diego pop jazz movement. MVP is led by guitarist David Ochs. The basic line up is David Ochs on guitar, Charlie Chadwick on bass (now in Nashville), Roger Friend on drums (a man of part Swedish heritage, who tours with Abba in the 70's and early 80's), Bill Cantos, who "subs" a few times on keyboards, and Warren on vocals. The band often works at "Fat City" restaurant near downtown San Diego and the "Catamaran Hotel Pacific" in Pacific Beach.
Flight Seven (originally New Shooz) is a very good pop jazz group featuring Larry de la Cruz on alto sax and additional keyboards, Barry Aiken on keyboards, Don Schonenberger on drums, Don Anderson on bass, Gabe Terrado on guitar, and Warren on vocals. Brian Price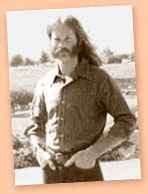 "subs" a few times as does David Ochs (from MVP), Mark Shapiro, Dave Hatherill and Jeff Scheneider. Warren is in the band during the New Shooz period for about 4 months, but leaves with Jeff Scheneider to form his own band called Street Corner Symphony, which is short lived. Flight Seven release an album entitled "Sky High" in late 1988 of mostly instrumentals which feature Warren's vocals on two of tracks. Flight Seven original singer is Sue Ferris who's in the band when they begin to work on the CD. Then comes Warren, and finally a singer named Rose Riedel. Warren is originally on five vocal songs but when he leaves, Rose Riedel re-record three cuts leaving Warren on two songs.